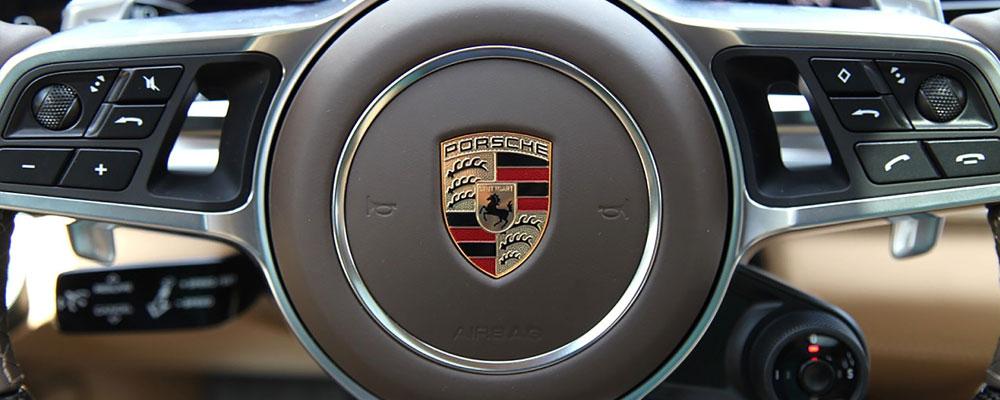 Your Porsche needs to be maintained regularly so why not bring it to us and get the outstanding service you expect for an outstanding automobile?
Don't let just anyone work on your Porsche. Like you, we have a passion for the high performing Porsche brand and customers know our Porsche services are second to none. Whether you've got a Porsche 911, a Porsche Cayenne SUV, or an ultra-fast Porsche Cayman, we are your Porsche dealer alternative. We can work on both water-cooled and air-cooled engines, and our professional service advisers can walk you through all the options available to keep your Porsche performing like the exceptional vehicle it is. Unsurpassed customer service along with quality Porsche repairs and service are what you can expect!
From manufacturer recommended maintenance to major repairs, we will become your one-stop shop for all your Porsche repair and maintenance service needs. We use specialized tools and state-of-the-art diagnostic equipment, resulting in faster turnaround times, better pricing, and a job done right the first time.
COMMON PORSCHE ISSUES:
When you have the daily excitement of driving a Porsche, typically the last thing on your mind is preforming any maintenance until something unexpected happens. This is one of the biggest mistakes you can make when maintaining such a luxury vehicle, Adam's AutoWerks is here to solve any maintenance before, and after they start. Porsche's can have a range of issues, if you are experiencing any of the following listed, contact the Porsche professionals at Adam's AutoWerks by calling (479) 717-2888 or visiting us at 126 S Goad Springs St, Lowell, AR 72745.
Some of the most common issues that occur with Porsche are…
The dreaded Check Engine Light: Nobody wants to see this light, but it is important when it comes on. If the light is flashing, head straight to Adam's AutoWerks because that means your engine is having an issue that needs to be handled before driving anywhere else. We want you to be safe!
Engine Oil Level: Preventative maintenance is easy to schedule, and the best thing you can do for your wallet and your car. Scheduling and paying for an oil change at the suggested intervals of every 3,000 miles can prevent parts from rusting up and refusing to run, thus needing replacement.
Water Pump Leak: Your water pump is an important part of your engine, it pumps water around the coolant system to make sure your car doesn't overheat and break down unexpectedly. To be sure to avoid a break down situation, schedule with the Porsche professionals at Adam's AutoWerks as soon as possible.
Problematic Brakes: When you press your brakes, you plan to stop, so when you are unable to stop when needed, it isn't the best surprise. Don't let bad surprises happen to you, schedule preventative maintenance with Adam's AutoWerks today.
Clunks and Strange Noises: There is a few noises nobody wants to hear, whining, sirens behind them, and strange noises under the hood. Unfortunately, those strange noises will happen at some point, which could be an issue with cradle bushings all the way to engine mounts. Whatever it may be, we are happy to help as soon as you call.
Engine Air Filter: Your engine needs just a few things to run properly. These items include: fuel, a spark, and a clean filter. So, when your filter needs replacing, Adam's AutoWerks understands the situation at hand and will get you back on the road with a fully functioning engine in no time.
For any further questions about common Porsche issues, feel free to call Adam's AutoWerks or stop by to schedule an appointment with our Porsche professionals providing unparalleled customer service and repairs to the car you love. Be sure and check out our blog to learn more about vehicle personalization and how to care for your Porsche.
WE SERVICE AND REPAIR ALL PORSCHE MODELS, INCLUDING BUT NOT LIMITED TO
Boxster, Boxster S, Cayman, Cayman S, All 911 models, including Targa and Turbo; All Panamera models, All Macan models, All Cayenne models and more.