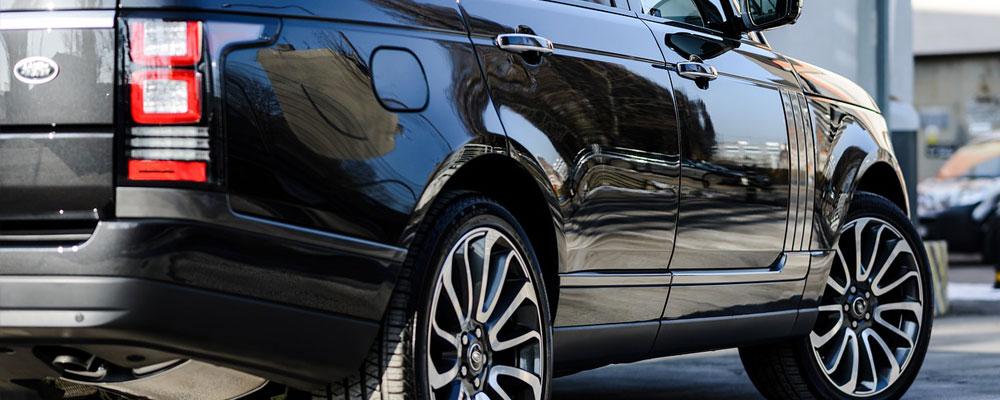 Whether you are driving a Defender, Range Rover, LR 20 or the Range Rover Sport, your vehicle exudes style and class and deserves the quality service we provide.
If you're driving a Land Rover, you've invested in an exceptional ride and you'll want an exceptional shop to handle all your repair and service needs. While the Range Rover is a symbol of unrivaled durability, we also know it requires proper maintenance and service to preserve the enduring quality that sets it apart from other SUV's. Our team of professionals understands the complexity of your Land Rover, and knows exactly how to diagnose and repair it. They have the know-how to properly address the regular maintenance services of the Land Rover, as well. We are professionals who have worked on all luxury and performance vehicles from the European continent. They combine their extensive knowledge with the use of new technology to provide the right diagnosis and quality repairs the first time, on time, and at the right cost. Our professional service advisers can walk you through all the service options and answer any questions you may have about your Land Rover. We are the experts in our field, and will save you time, aggravation and money from the start. Not many auto repair shops know Land Rovers like we do. So, if you want a fair price and excellent service, call or visit us today.
COMMON LAND ROVER ISSUES:
Land Rover is a popular brand to buy, it is luxurious, sleek, and a smooth ride. Although these vehicles are overwhelmingly popular, they do carry their fair share of maintenance requirements and unexpected issues. That's why Adam's AutoWerks is your go to repair shop for all of your Land Rover needs, contact us today at (479) 717-2888 or stop by at 126 S Goad Springs St, Lowell, AR 72745 for any questions or concerns regarding your Land Rover.
Some common diagnoses with Land Rovers include, but are not limited to:
Air Suspension problems: The purpose of air suspension is to improve the quality of the Land Rover's ride, to make it smoother, which unfortunately does not often succeed. Typically after six years of driving, the suspension will begin to sag and need repairing from our Land Rover professionals.
Electrical Problems: A commonly reported issue with Land Rover is head gasket failure, or heater core failures. These are considered electrical problems, and Adam's AutoWerks has you covered the whole way.
Oil Leaks: Preventative maintenance is one of the best investments you can make for not only your car, but for the money in your wallet. Don't let the problem worsen, handle it before it starts and let us maintain your regular oil changes every 3,000 – 5,000 miles.
Sunroof Water Leaks: It's called a sunroof for a reason, to let in the sunshine. So, when water is seeping in, something is clearly wrong. Unfortunately, this is due to pinched sunroof drains, but can be fixed in our shop by appointment.
Parking Brake Failure: Over time, inevitably the Land Rover's parking brake will get out of alignment and need to be readjusted by the Land Rover professionals at our shop.
Steering Shaft Problems: Loud noises can be scary, even more so when they are coming from your vehicle. When there is an issue with steering, Land Rover will typically create loud noises as you are turning.
Airbag Malfunction: In the unfortunate event of a car accident, we at Adam's AutoWerks want to protect you even outside of our shop. Land Rovers are known to have issues with air bags malfunctioning when you may need them the most, don't get caught in a bad situation, schedule with us today for an inspection and necessary repairs or replacements.
For any further questions about common Land Rover issues, feel free to call Adam's AutoWerks or stop by to schedule an appointment with our Land Rover professionals providing unparalleled customer service and repairs to the car you love. Be sure and check out our blog to learn more about vehicle personalization and how to care for your Land Rover.
WE PROUDLY SERVICE AND REPAIR THESE LAND ROVER MODELS, AND OTHERS:
Range Rover, Range Rover Sport, Range Rover Evoque, Discovery, LR Models, Freelander