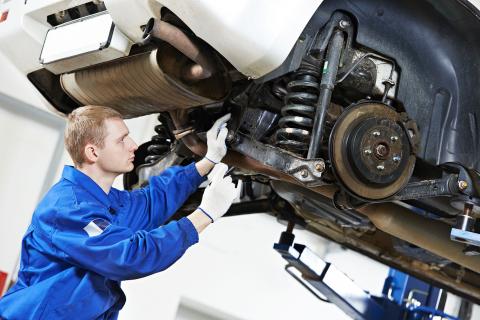 Ride is a very customer specific desire. Some want the ground clearance for running gear and body sides that only a lift kit can provide; others want the best possible handling on a road course, still others want to be able to alter their ride height and slam the body when they reach their destination.
Whatever your ride and stance requirement, we at Adam's AutoWerks are here to give you exactly the look and functionality you require. We have the expertise and the experience to know which items will work best for the use of your vehicle, and will install them with the care you expect from technicians who have the training and knowledge to work on your vehicle. Whether it's Lifts, coil-overs, air suspension or just "tuning" the components on your existing suspension, we can handle what makes your vehicle handle!
Custom ride and look
We can provide the correct parts or kits from any aftermarket or original-equipment manufacturer, and may have some of the more popular parts or kits in stock! Of course, with so many different combinations available, any suspension build should be planned early so we can all be sure to have everything needed to give your vehicle that perfect look and feel as you go down the road.
As your Lowell custom experts, Adam's AutoWerks will give your car or truck the right look, the right feel and the correct drivability so you can enjoy your vehicle exactly as you want it. Talk to us today about providing you the custom ride and look your vehicle deserves!
At Adam's AutoWerks, your complete automotive care center in Lowell, AR we install only quality replacement parts. Give us a call and let us help keep you safely and economically on the road. We serve Lowell and the surrounding areas.